Zero Interest Financing Available
Get Your Customized, No Obligation Sauna Quote
Ready to transform your home into a wellness retreat? Get started by requesting your free custom quote.
Get your Personalized Sauna Quote
Customization:
Get a sauna quote that is tailored to your needs and budget. We won't try to sell you the most expensive sauna - we'll find the best sauna for YOU!
Expert Advice:
Our team of sauna specialists will help you find the best sauna for your lifestyle and budget
Exclusive Pricing:
Get access to the best pricing on a sauna without compromising on quality.
Assurance:
With your personalized quote, rest assured that you are getting a fair price on your new sauna plus all the accessories you'll need.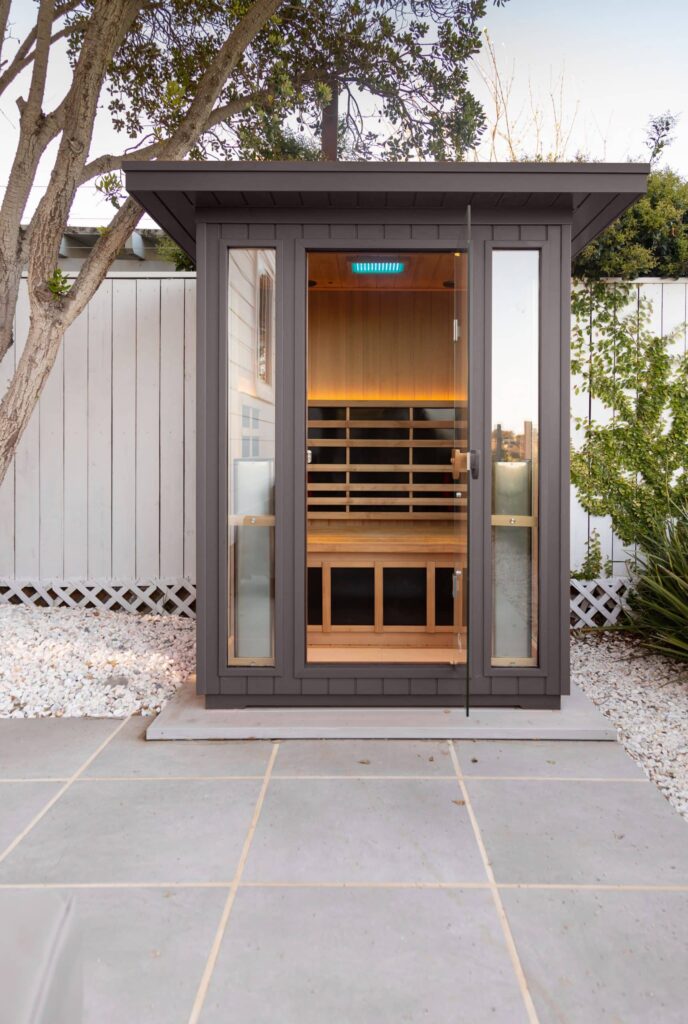 Everything You Need to Get Started
White Glove Delivery & Placement*
Traditional Sauna Accessory Package
*Local delivery as determined by Everything Billiards & Spas – customer is responsible for any specialty equipment rental, if needed. Electrical installation costs and requisite supplies are not included. Excludes Sisu and custom-cut saunas.
Boost Your Health and Happiness with a Home Sauna
Discover the exceptional relaxation experience that Finnleo saunas have to offer. Equipped with the latest innovative sauna features, our saunas feature advanced heating technology, ergonomic seating, LED illumination, smart temperature control, and digital controls, among others.
As a leading brand in the industry, Finnleo saunas are highly regarded around the world for the many health and lifestyle benefits they can offer.
Spend more time with loved ones while enjoying the warmth of a sauna
Enjoy the great outdoors regularly, even during colder months
Ease muscle tension and joint pain with heat therapy
Improve sleep and reduce stress levels with regular sauna use
Experience more relaxation through self-care in the comfort of your own home
Elevate Your Wellness Journey with Our Saunas
The Ultimate Sauna Experience for a Better You
Transform Your Life with the Healing Power of Saunas
The Finleo IS565 sauna is the epitome of luxury and innovation. Featuring comfortable seating, even heating, and premium features like LED lighting and a sound system, it delivers the ultimate relaxation experience. An essential addition to any home wellness routine.
Features of the IS565 Sauna
Quality Built Saunas
Each Finnleo Sauna is crafted using premium, non-toxic wooden materials that are chosen with their quality and longevity in mind. This design sets the tone for long-term healing and rejuvenation via a natural approach.
Sauna Doors
Create a statement in your home with a sauna that acts as a focal piece. The floor-to-ceiling glass doors feature a European design and have several different options for you to choose from. Finnleo sauna doors are also equipped with an exclusive latching system for safety and laser-etched handles for style.
Ready to transform your home into a wellness retreat?
Check out our sauna sale!
Are you shopping for a sauna? Our experts at Everything Billiards & Spas are always here to help. 
We are thrilled with our Finnleo sauna! It was delivered and installed on time. Last year we purchased a Hotsprings hot tub. We have been very pleased with the excellent service and follow up we have received from Everything Billiards and highly recommend them.
Got a great custom sauna that was delivered and installed as promised. The staff, especially Judson Bobo, are very helpful and knowledgeable.
I brought a spa from them and they installed a Sauna in my basement. They did a great job I love it .I highly recommend them .Good people.
Judson was extremely helpful in updating my old sauna room and helping me add pieces for my billiards room. He took the time to visit my home and personally advise me on how to update my spaces. I will definitely go back.
Interested in upgrading your health and wellness routine?
This Could Be YOUR Home Oasis
Take a look at these stunning designs that showcase the benefits of incorporating a sauna into your living space, and elevate your relaxation game to a whole new level.
Ready to experience the ultimate in relaxation and rejuvenation?
Don't miss our sauna sale!